Oh wow, I've just watched Annie Lennox and Dave Stewart performing, njhhhhhhhhh.
Perfect end to a perfect day.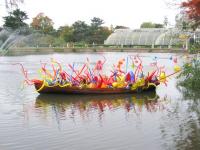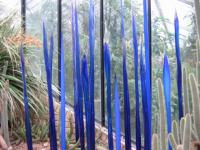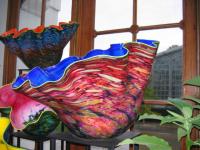 click on the photos to enlarge them.
Oh yes, we managed to get to Kew Gardens to the Chihuly Exhibition today. What a stunning show of jaw dropping glass. The colours and forms collected into his installations were beautiful and breathtaking. I wanted to see his Persian chandalier, this was suspended in the Temperate House and lit up. We were able to walk below and admire the twirling lines that radiate from the centre of each form which looked rather like masses of lily pads. My other favourite was his grouping of Macchia (Italian for spotted). They were as beautiful in life as the photos you see in his books. Incidentally they are for sale at Kew for the small sum of six thousand pounds. I think I'll nip back next week and get one.
More pickies another day…ahhh, I've saved the best!